Why Hire Us? Mendenhall Auction Company, High Point, NC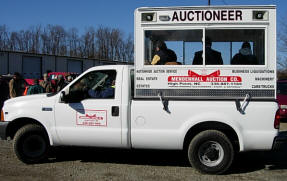 Successful:
You only have one opportunity to conduct your auction. Auctioneers are not commodities. Our years of experience have shown us that different auctioneers and different marketing plans can make identical assets sell for drastically different amounts. We know the prices realized at our auctions consistently top the market. Hiring the best will increase your bottom line. The auction company that charges the lowest commission rate is seldom the best nor will they realize the highest prices for your items. Make sure you hire Mendenhall Auction Company we will market your assets in the most effective manner using all the tools the auction profession has available.

One of the most frequent questions potential clients ask us is, "What happens if no one shows up for my auction"? 90% of what we do to create a successful auction for you takes place behind the scenes during the weeks and days leading up to your auction. The days of an auctioneer pasting up a few sale bills and buying a newspaper ad are long gone.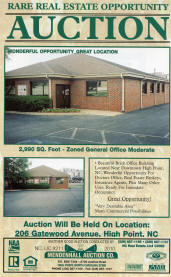 We know what it takes to reach the right buyers for your merchandise. Having the right buyers at your auction will dramatically increase your return.

Marketing:
A successful auction takes planning, preparation and experience. The hundreds of successful auctions we have conducted have taught us how to plan a successful auction. We know how to prepare and arrange your items so that they are displayed in the best light on auction day. We have many years of experience with the time honored traditions of the auction business. Not only are we experienced, we are on the leading edge of adding new technology and innovative marketing tools to the auction method of marketing.

Location:
Many auction clients have a large volume of merchandise in a location that is conducive to a successful onsite auction. We love to conduct onsite auctions and find that many times they create the best auction results. We also have a 17,000 square feet of indoor floor auction space.

We take the time to go through all of your items and include as many of them as possible in all of the marketing materials for your auction. If people do not know a specific item they want is at your auction they will not be there to buy it. Our team members also prepare your merchandise to be sold well in advance of the auction. We always try to represent your merchandise in the best light and make it as appealing as possible to the potential buyers on the day of the auction. You will see us on your site many times before the actual auction; working to market your property.

Spread the word: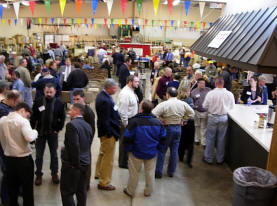 Every auction is a new challenge for us. That is why we are in this business and what we enjoy about it. We create an individual marketing plan for each auction we conduct. Your individual marketing plan will be developed based on the kind of items you have and the geographic area from which buyers need to be drawn.

We Use a variety of methods to market your Auction, including but not limited to:
Full color, 2 color or black & white brochures that can be mailed to our in house database of proven, qualified buyers or to specifically targeted people in a certain geographic area
A Complete Auction List posted on Our Web Site as well as other Web Sites
Direct email & broadcast fax
Newspaper & trade journal ads
Radio or television spots
Signs & flyers on the location
Open houses & previews
Personal calls by our staff to people we know need to attend your auction.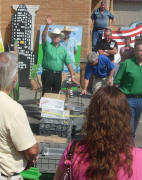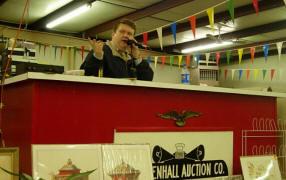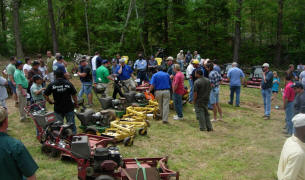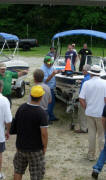 Mendenhall Auction Co.


PO Box 7344 / 6729 Auction Road / High Point, NC 27264
Phone: 336-887-1165 or Toll Free 888-833-0316 / Fax: 336-887-1107