Welcome to Mendenhall Auction Company
High Point, NC
Award winning auctioneers State & National since 1953!
Trustee, owner, bankruptcy, business liquidations, real estate, and estate auctions.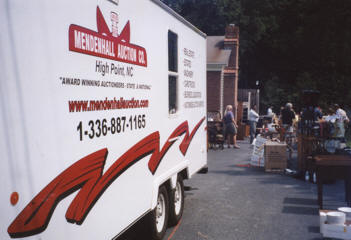 If you are considering having an auction, whether it's at your place or in our 17,000 square foot gallery, our expertise and experience will turn your assets into cash quickly and fairly.





Member of: